Since its really windy outside and I cant sleep I decided pass the time waiting for the sandman to come by showing you a few pictures of my kicthen/ storage slide-out:
Start of the sides:
Went a little overboard with the screws........but its rock solid and doesn't creak: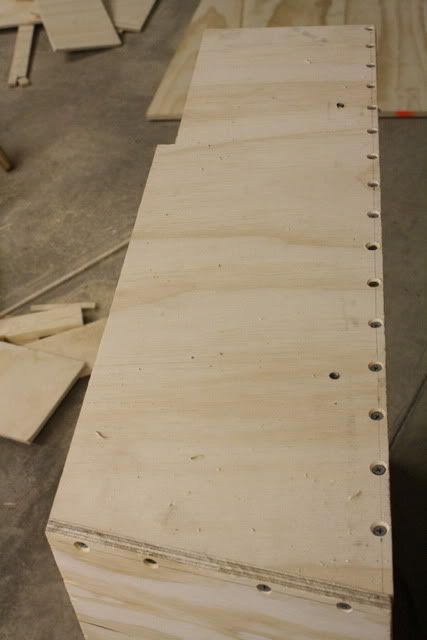 Found this mummified little bugger hiding under the back seat: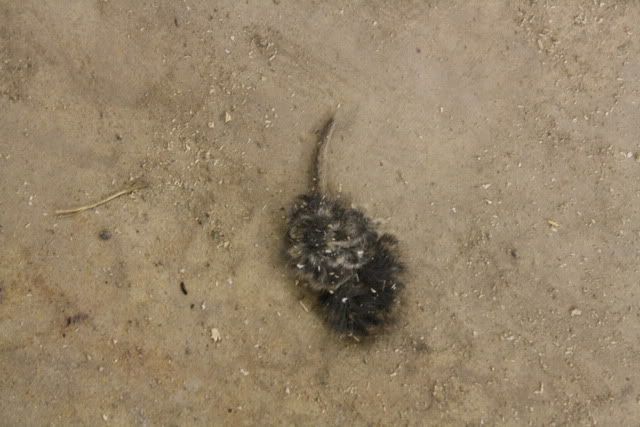 Top carpeted, the aircraft tie-down track and the CO2 tank affixed: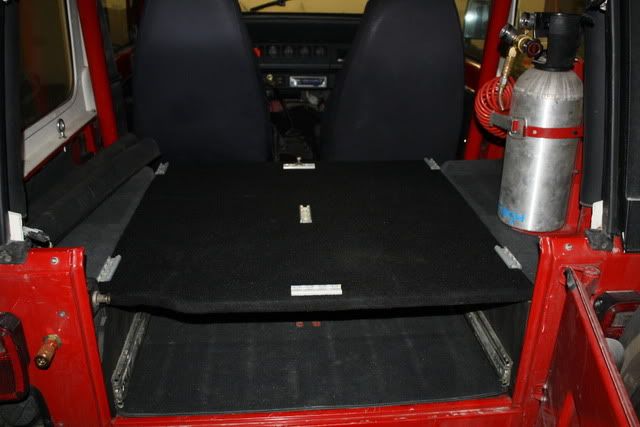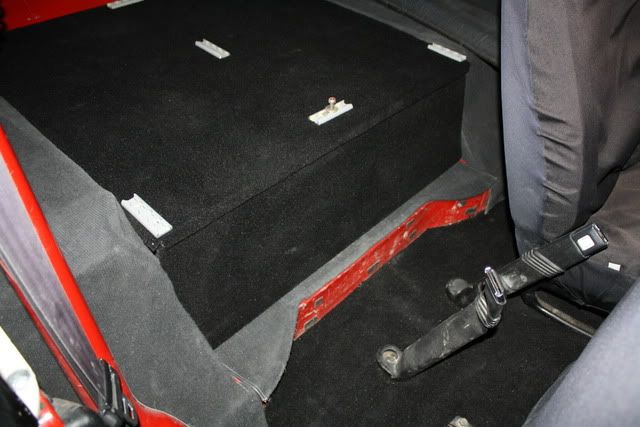 Drawer all stained and covered with bedliner:
The bedliner was rather expensive (just shy of $200) however in the end I am really pleased that I got it done. It appears to be a nice durable surface and the rubberized texture helps keep the gear rattling down to a minimum. The wood is totally sealed from the elements so that should really help it last a long long while:
The drawer turned out to be an extremely efficient use of space. I don't have the drawer quite full at this point but this is the gear that has taken up residence in it so far:
I have all the cooking gear, pots, pans, spices, cups, silverware and dishes to comfortably serve two for an extended trip.......with some room to spare!